Koldo and Kobi got married 20 years ago. But this year they wanted to celebrate with their families. They decided to trust in our restaurant Eneko, for their small and personalized event.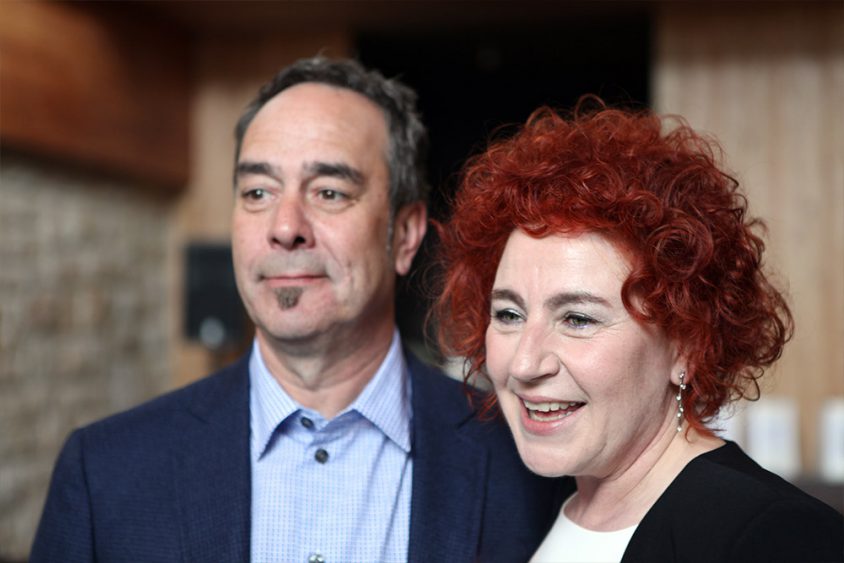 Their nephews were the ones that organized the surprise ceremony and they were the ones to marry them in our hall. They did not see it coming and it was a very exciting moment.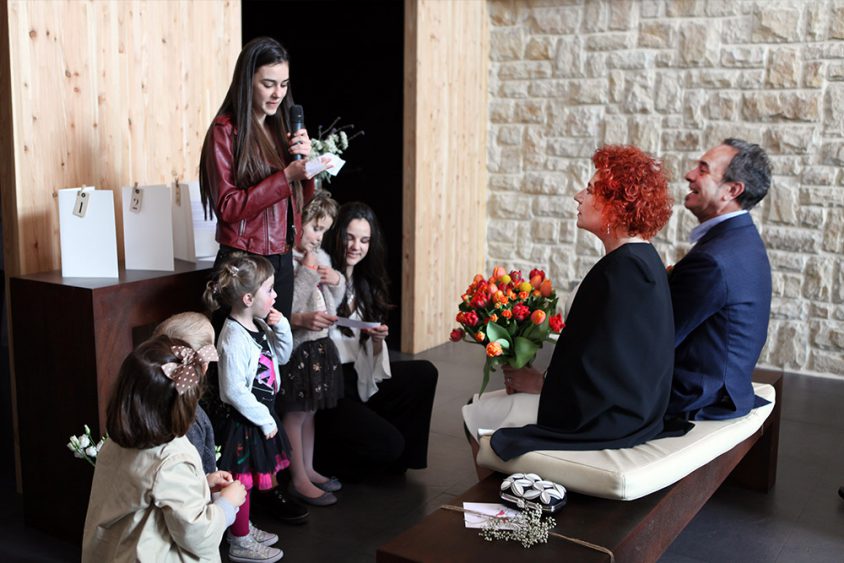 The welcoming cocktail started at the same entryway. They were able to enjoy our sea fruits, our oysters, our Spanish ham and the youngest ones happened also to try our sweet croquettes.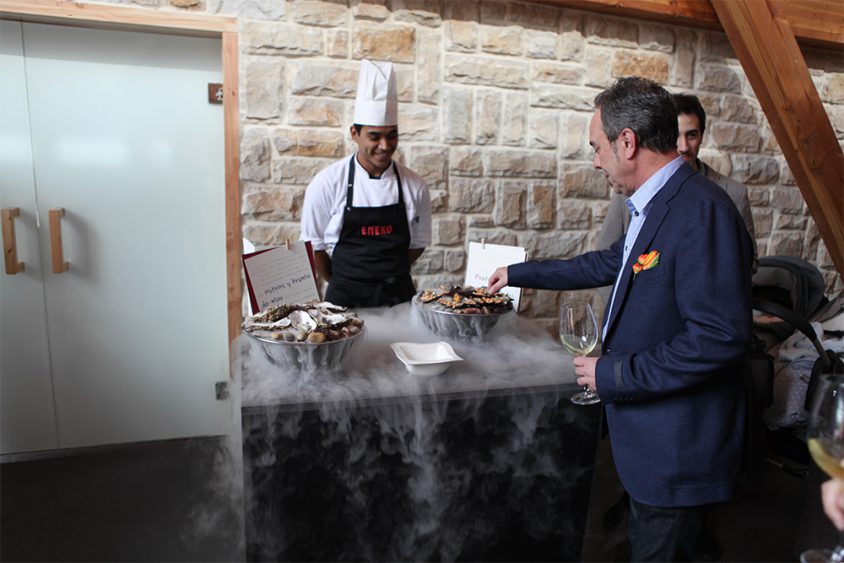 Afterwards, they got into our private dining room, where the principal meal and the after party took place. Both of them knew Azurmendi very much, and that's why they had already created a custom-made menu for both families.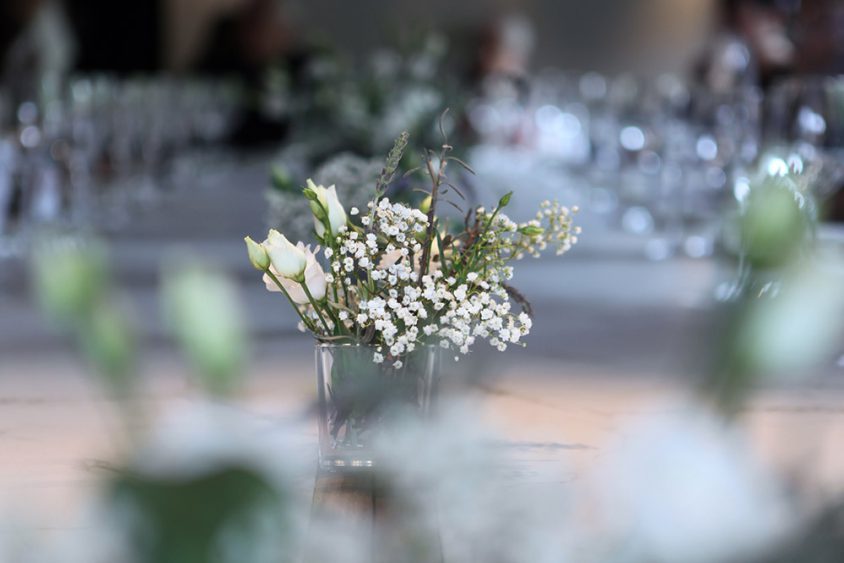 The decoration of the place was handled by Marieta Soul and the menus they chose were part of the ones that we offer at our restaurant. They also chose this cute and tender wedding couple.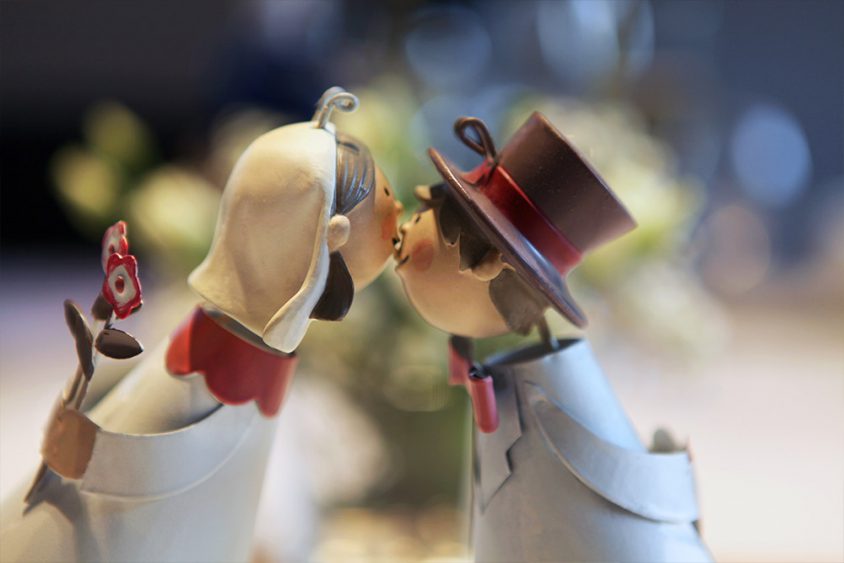 After getting their bellies full, they enjoyed the space we have in our dining room to organize their own dance. They were the ones playing the music while they had a blast with the photocall.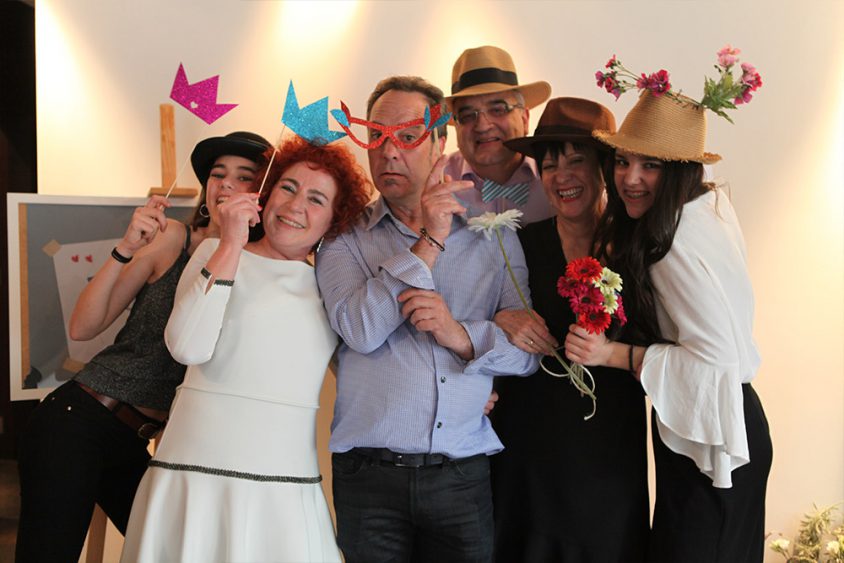 It was a very special day for them and we were very glad because of the choice they made picking our restaurant.
Thank you very much