A little snap of the TXAKOLI Festival we celebrated last spring.
It should be noted that this 2017 was held later than never, on March 25. Over 300 people attended the introduction of Gorka Izagirre Basque White Wine's new harvest. Everyone had a photo taken at the photocall we placed by the entrance of event hall. It was a big success!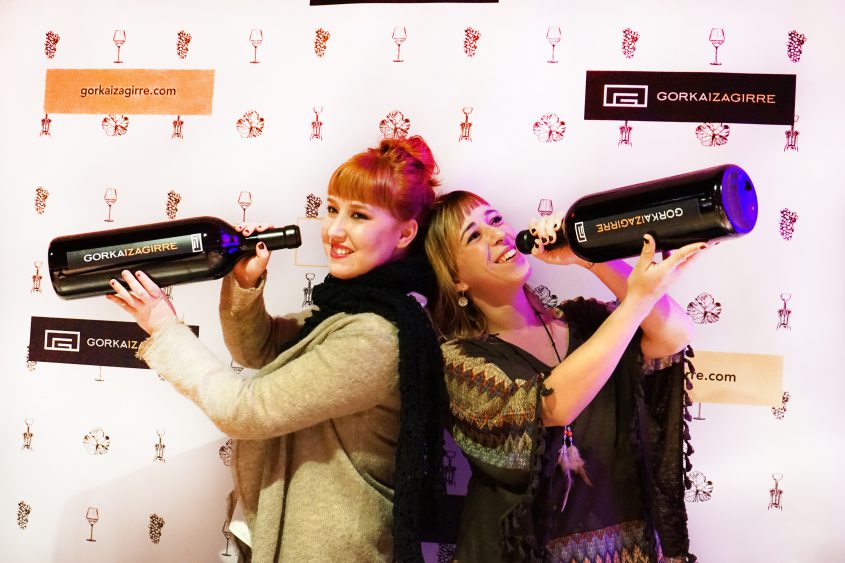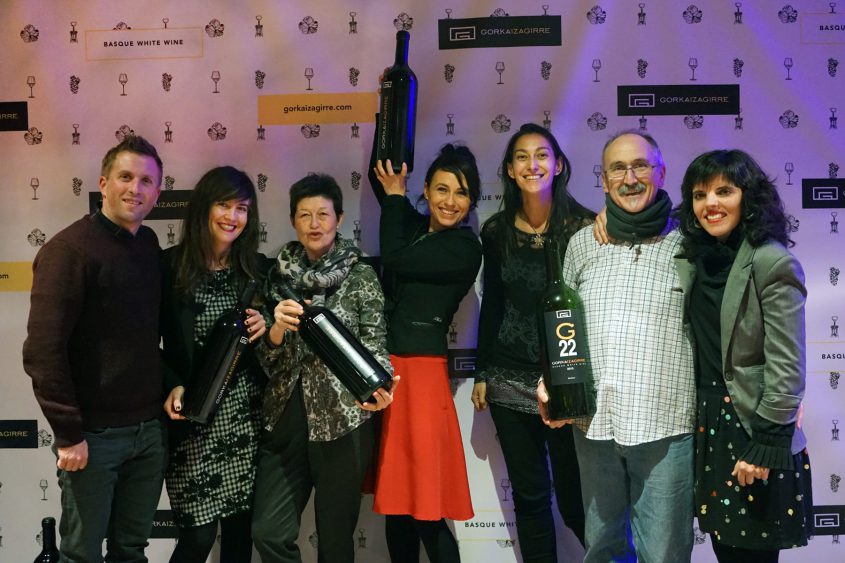 The seating plan and the decoration of the table centres were designed by Marieta Soul; she used vine shoots to support the table numbers while Crisis Creativa teamed up to design the menus. Thanks guys! Guests love them and took them all as a souvenir of the event.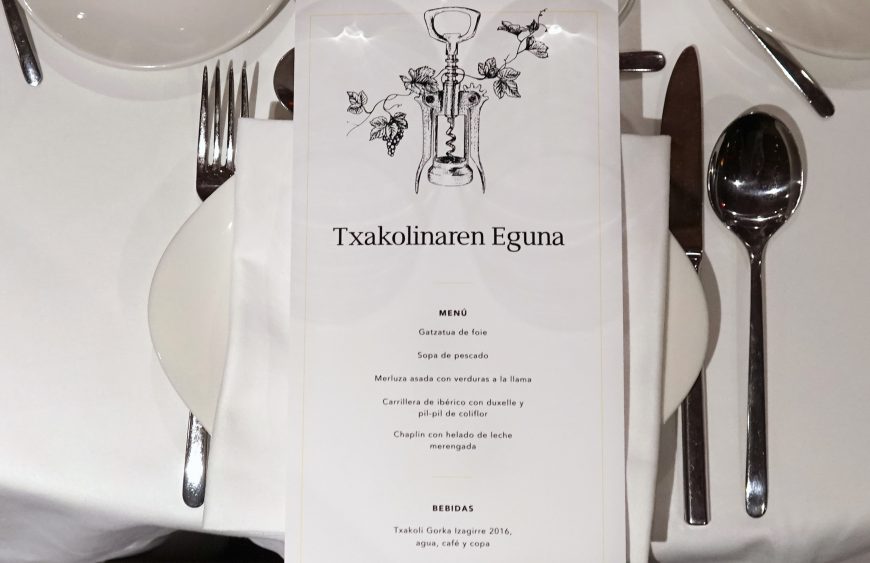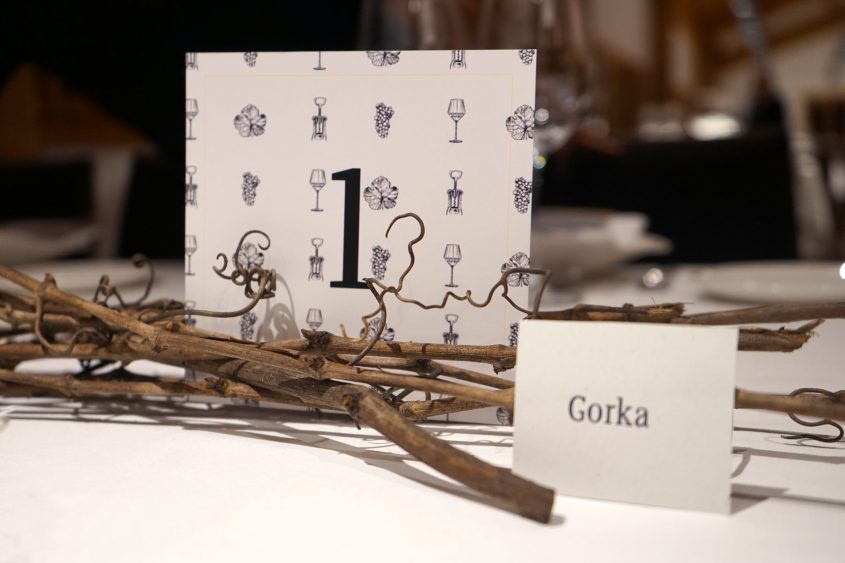 We should not forget the most important new of this third 'Txakolinaren Eguna': We had just released the new website of the winery www.gorkaizagirre.com, made once again by Crisis Creativa. We were congratulated by many people because of the design  😉 Eskerrik asko Cris, Gorka, Hermes, Maite and Clara. You're all whiz.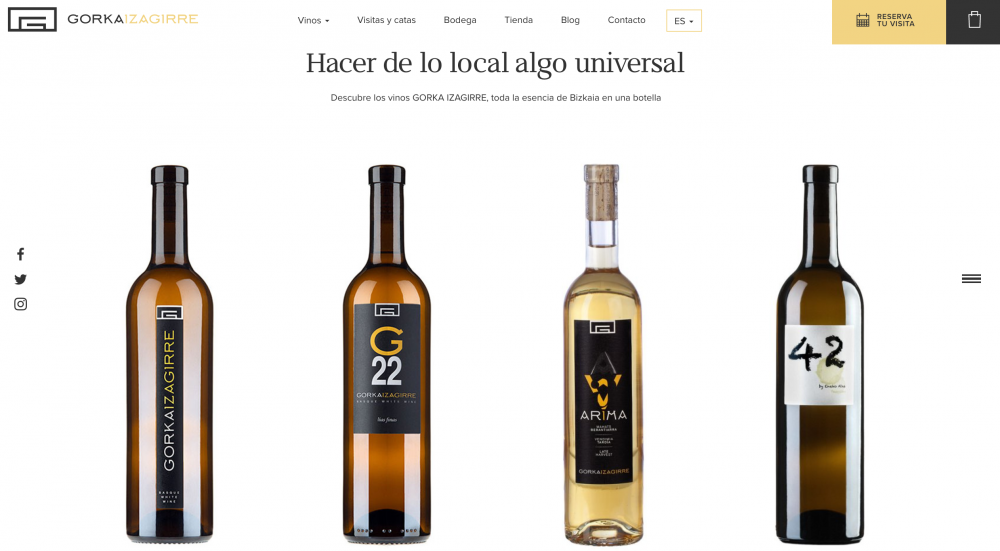 Thanks to all the collaborators and of course, to the assistants, we all spend a great time.
We can confirm that the next year the party will be held the third weekend of February. There will be many surprises … Would you like to come?
See you next year!